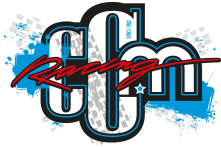 Best Sellers
Best Sellers  
Sale Products
Special Products  
List of products by brand PUTOLINE
Putoline Mineral Motorcycle Clutch Fluid. Putoline Mineral Clutch Fluid is a mineral based hydraulic oil with additives. Recommended Application - All hydraulic clutches, suitable for among others Maguraclutches where a mineral clutch fluid is specified...

Putoline Action Fluid - Air Filter Oil The No.1 filter oil used by professionals worlwide. Action Fluid. Worlds #1 genuine foam airfilter oil. Suitable for all 2 layer high quality bonded open pore foam airfilters. Used in GP MX and FIM World Enduro racing. Application: Place of use: in well-ventilated area, preferably outside in open air! Wear protective gloves and safety goggles! S...

Ester Tech MX9 is the ultimate Grand Prix Off Road 2-stroke oil. Ester Tech MX9 is a full synthetic blue coloured 2-stroke oil with Putoline's revolutionary ESTER TECH additive system, which ensures exceptional film strength, even under the most extreme racing conditions....