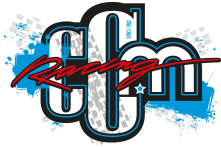 Filter By
Best Sellers
Best Sellers  
Sale Products
Special Products  

Stands/Ramps/Straps
 Quick view

 Quick view

Heavy-duty steel foot lift, suitable for all off-road bikes from 60cc to 600cc +Manualy operated lifting arm Rubber matted top-plate for increased grip...

SPECIFICATIONS: - Adjustable height and the angle of top of the stand. - Wide opening hole on th top of the stand for easy oil change. - Adjustable angle of each foot bolts provide great stability. - Can be used for small to full size dirt bikes. - Comes with tool tray. - Stand height range : 405mm to 460mm - Maximum stand angle : 10 degrees - Material : Steel - Color : Black / Red / Or...

Patented Up to 552 pounds / 250kg Folding design Bi-material: polypropylene and rubber Injection molded rubber  High resistance design No tools required Space saving Easy to carry Lightweight FIM Motocross World Championship Official Podium Bike Stand Decoration: Polisport painted and raised logo Weight: 4300 gr / 9,48 lb Open size: 300mm/ 11,81 x 420mm/ 16,54 x 4...

STEADYMATE TIE-DOWN STRAP CINCHTITE 3 CAM BUCKLE/LOOP 1" X 6' BLUE 2PK...

 Quick view

Fold Up Bike Stand by Polisport Since Polisports foldable bike stand was launched, it has been featured and reviewed by industry publications all over the world. It has been used by many professional teams and it was also the FIM Motocross World Championship Official Podium Bike Stand. A place it deserves for being a champion. The reasons for this success are quite clear. No other bike stand off...