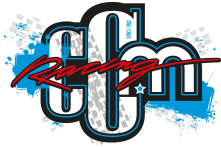 Best Sellers
Best Sellers  
Sale Products
Special Products  

Filter Oils
 Quick view

VROOAM AIR FOAM FILTER OILRed coloured easy penetrating performance foam airfilter oil that vapourizes quickly and becomes very stickly for superior protection and optimal air flow. Will not migrate off the filter or dry out.1 LITRE CONTAINER...

Action Kit contains everything you need to clean and maintain the complete foam air-filter!Contents: 4 litre Action Cleaner 10 litre Action Cleaner bucket with lid Rack for the bottom of the bucket: prevents the air-filter coming into contact with the dirt at the bottom of the bucket 1 litre Action Fluid 3 litre Action Fluid bucket with lid 10 grams ceramic grease Action filter sticker ...

Putoline Action Fluid - Air Filter Oil The No.1 filter oil used by professionals worlwide. Action Fluid. Worlds #1 genuine foam airfilter oil. Suitable for all 2 layer high quality bonded open pore foam airfilters. Used in GP MX and FIM World Enduro racing. Application: Place of use: in well-ventilated area, preferably outside in open air! Wear protective gloves and safety goggles! S...