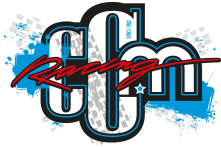 Filter By
Best Sellers
Best Sellers  
Sale Products
Special Products  

Filter Oils
 Quick view

VROOAM AIR FOAM FILTER OILRed coloured easy penetrating performance foam airfilter oil that vapourizes quickly and becomes very stickly for superior protection and optimal air flow. Will not migrate off the filter or dry out.1 LITRE CONTAINER...

Maxima Air Filter Cleaner is a purpose specific spray-on air filter cleaner. For use on motorcycles and ATV's. An excellent foam and fabric air filter cleaner that washes out with water. Highly effective emulsion formula contains no caustic chemicals. Removes heavy filter oils, grease and other contaminants. Rated #1 by Dirt Rider magazine as Best Overall Air Filter Cleaner!...

MOTUL A2 Air Filter Oil 400ml Each part of the motorcycle needs specific care. Launched in 2011, Motul MC Care line has been developed to fully maintain and care for the motorcycle, the motorcyclist and their equipment.Product category: Air Filter Maintenance CareMotul MC Care A2 Air Filter Oil Spray is a blue-coloured lubricant specially developed for the maintenance of foam air filters of...

No-Toil Filter Oil is such a revolutionary engineering breakthrough in super-tacky, high airflow, high performance filter oil, it has U.S. patents and European patents pending. No-Toil filter oil is 100% waterproof, but easily washes out of the filter using only water and No-Toil Filter Cleaner! It's super tacky and attracts micro dust and dirt pArcticles, and with our Micro-Flo additive, maximize...

Action Kit contains everything you need to clean and maintain the complete foam air-filter!Contents: 4 litre Action Cleaner 10 litre Action Cleaner bucket with lid Rack for the bottom of the bucket: prevents the air-filter coming into contact with the dirt at the bottom of the bucket 1 litre Action Fluid 3 litre Action Fluid bucket with lid 10 grams ceramic grease Action filter sticker ...

Putoline Action Fluid - Air Filter Oil The No.1 filter oil used by professionals worlwide. Action Fluid. Worlds #1 genuine foam airfilter oil. Suitable for all 2 layer high quality bonded open pore foam airfilters. Used in GP MX and FIM World Enduro racing. Application: Place of use: in well-ventilated area, preferably outside in open air! Wear protective gloves and safety goggles! S...