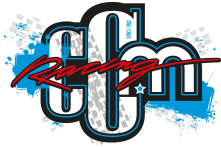 Best Sellers
Best Sellers  
Sale Products
Special Products  

Bolt Kits
 Quick view

If you work on multiple brands, this is the perfect kit with sizes riders use. Our hardware is the same size, style and finish you find on Japanese dirt bikes. Designed for all late model Japanese motocross and off-road motorcycles including Honda, Yamaha, Kawasaki & Suzuki....

50-piece kit has the KTM factory-style hardware you need Includes M6 and M8 dimpled flange bolts, hard-to-find shroud screws, concave washers, Brembo style brake pin clips, sub-frame bolts and M5 flange bolts Designed for late-model KTM and Husaberg motocross and off-road motorcycles...

The factory style hardware CRF riders are looking for! Our convenient CRF Track Pack fits in your tool box and contains 56 pieces of Honda replica fasteners. This kit includes two sets of seat bolts, fork guard bolts, shroud bolts, Fuji lock nuts,sub-frame bolts, rear fender t-nuts, M6 and M8 flange bolts, pan head screws and fender washers. Includes updated 2014 hardware! We have done the leg wor...

BOLT HARDWARE FULL PLASTIC FASTENER KIT KTM SX65 16-17...