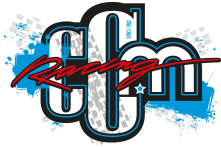 Best Sellers
Best Sellers  
Sale Products
Special Products  

Toys
Moose Racing aluminum vent caps are a high quality replacement for the standard rubber vent hoses Built in one way valve that allows airflow in, but not out Available in Black, Blue, Green, Orange, Red, and Silver...

Bellelli B-BIP is a safe, sturdy and lightweight pedal-free running bike  ideal for fulfilling your child's desire to be active and independent. By using  B-BIP running bike the child will stimulate and develop his sense of balance, with dexterity and ease. The transition to a real bicycle will then be smooth and easy: thanks to a mastered balance, the training whee...

YAMAHA TOY TRUCK BLU CRU ...

Pit board is created to stand out: even mechanics must be on the top.Felt-pen included....

Made of high quality plastic, easy mounting within 5 minutes "Spiel gut" and "protégez vous" approved Seat adjustable to 7 heights, grips with impact protection Soft padding on saddle and handlebar detachable and washable, wheelset with sealed bearings and puncture protection tires Maximum rider weight 30 kg FOR AGES 2-5...

TOY MODEL HUSQVARANA 2018 FE 350...

TOY MODEL HUSQVARANA 450 2017...