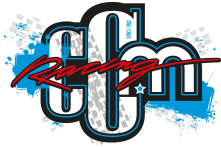 Best Sellers
Best Sellers  
Sale Products
Special Products  

Toys
Showing 1-13 of 13 item(s)
TOY MODEL HUSQVARANA 450 2017...

Motorbike model, scale 1:12 100 % plastic...

Pit board is created to stand out: even mechanics must be on the top.Felt-pen included....

HONDA CRF 450 TOY 1/12 SCALE ...

HUSQVARNA 501 E TOY 1/12 SCALE ...

Adjustable seat height From 2 to 5 years 80 % metal / 20 % plastic...

Bellelli B-BIP is a safe, sturdy and lightweight pedal-free running bike  ideal for fulfilling your child's desire to be active and independent. By using  B-BIP running bike the child will stimulate and develop his sense of balance, with dexterity and ease. The transition to a real bicycle will then be smooth and easy: thanks to a mastered balance, the training whee...

YAMAHA TOY TRUCK BLU CRU ...

Made of high quality plastic, easy mounting within 5 minutes "Spiel gut" and "protégez vous" approved Seat adjustable to 7 heights, grips with impact protection Soft padding on saddle and handlebar detachable and washable, wheelset with sealed bearings and puncture protection tires Maximum rider weight 30 kg FOR AGES 2-5...

TOY MODEL HUSQVARANA 2018 FE 350...