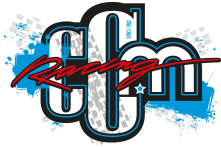 Filter By
Best Sellers
Best Sellers  
Sale Products
Special Products  

Grease and Lubricants
VROOAM POWERSPORTS CLEAR CHAIN LUBE For all types of road & off-road motorcycle chains. High performance 'tacky' grease for outstanding lubrication in all conditions of use (touring, race, road and off-road). Excellent penetration power for highest lubrication power. Reduces friction for maximum power output and protection under the most extreme conditions. Excellent adhesion fo...

VROOAM MULTIPURPOSE LUBRICANTFor maintenance, care and conservation. Penetrating de-watering fluid for powersports vehicles and industrial applications, provides excellent displacement of moisture from engines, ignition systems and electrical contacts. loosens, cleans, lubricates inaccessible mechanisms and protects metal surfaces against corrosion and moisture.400ml CONTAINER...

Putoline Mineral Motorcycle Clutch Fluid. Putoline Mineral Clutch Fluid is a mineral based hydraulic oil with additives. Recommended Application - All hydraulic clutches, suitable for among others Maguraclutches where a mineral clutch fluid is specified...

 Quick view

 Quick view

Multi-Purpose Penetrant Lube Contains no CFCs! Maxima Multi Purpose Penetrant Lube is a superior, all purpose penetrating lube that displaces water and provides excellent rust and corrosion protection. It is useful wherever a penetrating lubricant is required. Maxima MPPL forms a protective film on metal and will not harm plastic or painted surfaces. Excellent fogging oil or starting fluid for ...