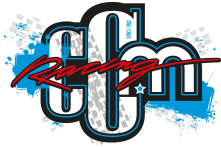 Filter By
Best Sellers
Best Sellers  
Sale Products
Special Products  

Pants & Shorts
TECHNICAL DETAILS Fit and Performance of the Ranger Short with added functionality of water resistant rear panel Proven double button snap closure for improved fit and performance 2-way mechanical stretch fabric for improved fit and performance DWR finish for added weather resistance Inseam: 10"...

The Ranger Cargo Short sets the highest standard of performance and value in the industry today. They're designed for any terrain and every type of rider. PRODUCT DETAILS Midweight 2-way stretch fabric Rider Attack Position (RAP) construction for perfect fit on the bike Adjustable interior waistband Hand pockets Detachable liner with EVO Chamois...

TECHNICAL DETAILS Midweight 2-way stretch fabric Contoured and adjustable waist snap placement Interior adjustable waistband Detachable liner with EVO ChamoisEVO CHAMOISStrategically placed high-density pads are specially designed for optimum protection in the areas where mountain bikers need it most. This provides excellent freedom of movement and comfort for even the most aggressive trai...

TECHNICAL DETAILS LIGHTWEIGHT The lightest race short we have ever created.STRETCH Complete freedom of movement thanks to our revolutionary 4-way stretch TruMotion Chassis.DURABILITY The highest abrasion durability test rating of any stretch short. 40% higher than the next best.VENTILATION Designed with precision-engineered laser perforations for targeted breathability....