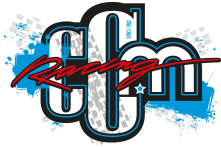 Filter By
Best Sellers
Best Sellers  
Sale Products
Special Products  

Trick Bits
Getting a holeshot is easy right? ...Wrong, but most races are won and lost at the drop of the gate, so perfecting your starting technique is key to any MX racer who wants to be on the podium. Improve your reaction time and learn to control power out of the gate and into the first corner. The Holeshot is a completely random timed, electronic, wireless, practice starting gate. This innovative ...

Tunable leak jet maximizes volume of fuel and duration of squirt for all conditions Integrated hot start assist eliminates problematic 4-stroke hot start procedure High volume vertical check valve located in the QS3 for precise, consistent fuel metering Patented design stops bogging, improves throttle response and low end performance Older models with carburetor mounted hot start knobs and e...

REAR BRAKE RESV CAP BLUE YZ/YZF/WRF 03-17 ...

Today's increased water pressure and temperatures require a better seal than stock oil caps can provide. That's why CV4 worked with professional engine builders to develop these new higher pressure radiator caps. High pressure radiator cap designed for modern racing 4-stroke engines. Allows running a higher water system pressure and higher boiling point coolant. Fits most O.E. and afterma...