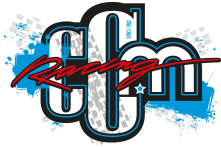 Best Sellers
Best Sellers  
Sale Products
Special Products  
List of products by brand PUTOLINE
Putoline Mineral Motorcycle Clutch Fluid. Putoline Mineral Clutch Fluid is a mineral based hydraulic oil with additives. Recommended Application - All hydraulic clutches, suitable for among others Maguraclutches where a mineral clutch fluid is specified...

PUTOLINE HPX 4W FORK OIL 1L...

ESTER TECH 4+ OFF ROAD is a fully synthetic 4-stroke engine oil, which contains the very latest Ester Tech additive system and is an extremely competitively priced 100% synthetic product. ESTER TECH 4+ OFF ROAD is available in 10w/40, 10w/50 and 10w/60 in 1 litre & 4 litre variants....

Action Kit contains everything you need to clean and maintain the complete foam air-filter!Contents: 4 litre Action Cleaner 10 litre Action Cleaner bucket with lid Rack for the bottom of the bucket: prevents the air-filter coming into contact with the dirt at the bottom of the bucket 1 litre Action Fluid 3 litre Action Fluid bucket with lid 10 grams ceramic grease Action filter sticker ...

DOT 5 Silicon Brake Fluid is a silicone-based brake fluid. It has a wide temperature range from -40°C to over + 260°C and ensures the optimal functioning of the brake system. The product extends the service life of the brake system and does not affect varnish or paint. DOT 5 Silicon Brake Fluid can be used safely in hydraulic brake and clutch systems on (race) motorcycles and karts provided they...

DOT 5.1 Brake Fluid is a high-grade, synthetic brake fluid. The product exceeds the requirements of motorcycle manufacturers. Instructions for use: Replace the brake fluid every two years to continue to guarantee correct functioning Only use DOT 5.1 Brake Fluid when specified. Please consult your instruction book for the correct specifications Can be mixed with synthetic DOT 3 and DOT 4...

 Quick view

Putoline Action Fluid. Worlds #1 genuine foam air filter oil...