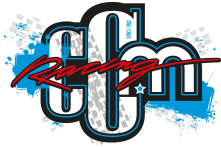 Best Sellers
Best Sellers  
Sale Products
Special Products  
List of products by brand POD
Showing 1-11 of 11 item(s)
PODMX Hinge Refurb Set for K300/K700 Knee Brace...

POD KX STRAP SET MD/LRG ...

Human Motion hinge system for natural knee support Precise and secure Carbon Frame - light and low profile Lightweight - 650grams/1.4lbs (with impact panels and patella guard) Multi Sport - One brace for all 12 month mfg ...

 Quick view

NEW POD K4 Knee Brace The POD K4 Knee brace makes professional knee protection accessible to every rider POD® knee braces are registered medical devices proven to help reduce knee injuries in action sports The POD K4 is made of lightweight Carbon Polymer construction, weighing in at just 620grams The K4 is the perfect blend of performance , function and affordability Many of the world?s ...

POD MX K300 KNEE BRACES The pod mx k300 knee braces are some of the most technologically advanced knee braces on the market today. Featuring a new patented ligament hinge system, the pod mx k300 braces reduce ACL injury by 50%, and MCL injury by a 7 fold. Reviews show these braces fit most users as snug and secure as most custom knee braces, but they can be purchased from BTO! Protect y...

Affordable, essential, professional knee protection accessible to every youth rider. Youth knee protection is of the utmost importance in dynamic action sports like motocross, supercross and off-road racing.  The POD K1 is a medical grade functional knee brace designed to support the knee joint and help reduce ligament injuries.   Lightweight, low profile and secure fitting; a...