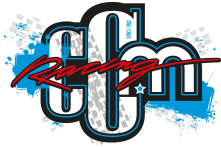 Jerseys
 Quick view

EVERYTHING GOES WITH BLACK The Blackout is the perfect jersey to match any pant in the Fox range… because what doesn't pair with black? It has a moisture-wicking main body construction to keep you comfortable while you're putting down laps on the track or miles on the local trail. Plus, it has a perforated mesh fabric, so there is plenty of airflow. Moisture wicking polyester mesh main body f...

Born on the track and designed for the trail, the Legion LT Offroad Jersey is loaded with features to keep you riding comfortably all day long. The main body uses a moisture wicking fabric to eliminate clamminess and keeps you feeling fresh. There is plenty of airflow thanks to mesh side panels, and the slim wrist cuffs and asymmetrical collar gives this jersey a comfortable fit. Cordura Ripst...

As fast as it is functional, the Fox 360 Honda Jersey offers remarkable durability and comfort. It is battle proven and ridden at the biggest motocross races in the world often to victory and championships. The jersey uses a moisture wicking fabric on the main body, with mesh back, shoulder and side panels for breathability. This combination pulls perspiration off your skin and channels refreshi...

Traveling light doesn't mean you have to forgo durability. The Legion Offroad Jersey strikes the perfect balance of lightweight stretch and trail-ready functionality. The jersey uses a lightweight, 4-way stretch fabric on the sides, inside arms, back, and neck so it adapts to your every move. The highly durable ripstop fabric is used on the front, shoulders and outside arms for protection from en...