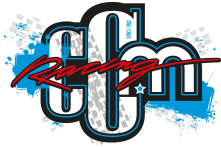 Filter By
Best Sellers
Best Sellers  
Sale Products
Special Products  

Protection
DESCRIPTION GO AHEAD, SEND IT Enduro riders compete on a series of downhill sections and uphill stages. Therefore, enduro racing favors riders with a breath of riding skill, and versatile gear adapt at both XC and DH disciplines. You may never sign up for an enduro race, but either way, you will still benefit from comfortable, low profile guards with an unrestrictive fit.The Launch Enduro Elbow ...

Features: Lightweight, slip on, soft knee pad provides functional coverage. Articulated, perforated neoprene chassis delivers an ergonomic and comfortable fit. Knee-cup area padding with an abrasion resistant outer panel ensures proper coverage and durabillity. Lightweight rear stretch panel allows for bind-free range of motion and moisture control....

Fox Launch Pro Knee Guard    * The Launch Pro Knee Pad is the next evolution to knee protection from Fox    * Silicone gripper behind the knee to keep the pad in place.    * Perforated neoprene for breathability.    * Pre-curved ergonomic fit    * Elastic strapping top and bottom to keep the pad in place ...

Atlas Charge Body Protector This Charge Body Protector from Atlas is a lightweight minimalist vest made of breathable fabrics. It is ideal for light impacts and roost protection and its ultra slim profile fits easily under jerseys. The flexible pill pattern padding promotes movement and the built-in straps hold your Atlas Brace in place. Features: Breathable Spandex/Nylon construction Lightw...