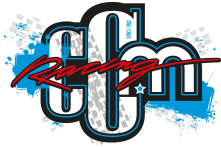 Best Sellers
Best Sellers  
Sale Products
Special Products  
List of products by brand SIS
Handy six pack of GO Isotonic gelThe SiS GO Isotonic Gel was the worlds first isotonic gel effectively delivering an easily digestible and quick supply of carbohydrate for energy during exerciseSiS GO Isotonic Gels are designed to be consumed without water meaning that you can ensure rapid delivery of carbohydrate to your muscles without the feelings of being bloated that can sometimes occur with ...

47 grams of carbohydrate per 500 ml servingEasy to digestIdeal as part your carbohydrate loading regime Providing a refreshing orange burst, the Science in Sport GO Energy Sachet - Box of 18 x 50g Orange is a tasty means of staying hydrated and keeping the energy levels topped up before and during exercise. Delivering 47 grams of high quality carbohydrates per serving, the sachet ...

SiS GO Hydro is designed to ensure you are effectively hydrated to produce your best performance SiS GO Hydro meets your sodium requirements at a specific concentration (30mmol/L) that is scientifically proven to produce superior hydration compared with water alone It was developed to keep the British Sailing team optimally hydrated at the 2008 Beijing Olympics. Simply drop a tablet into water...