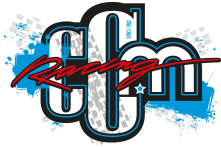 Best Sellers
Best Sellers  
Sale Products
Special Products  
List of products by brand ATLAS
The featherweight Atlas Tyke provides top-tier protection in a 450 g, pint-sized package. Modeled after the Atlas Air adult brace, the Atlas Tyke has been reduced insize to fit the smallest riders. It avoids both the spine and sternum by sitting on the surrounding muscles. It has light, tough padding material in vibrant colors and aninnovative tether that eliminates the need for mu...

Designed specifically for growing teens and small women One mount Six positions Reversible to adjust size -10, 0 or +10 back support angle Two possible height adjustments Weight: 599 g...

Extreme conditions require extreme protection, and the Atlas Guardian Lite is up to the task. Unique impact absorbing materials are paired with an airy, shirtless design to provide superior ease of use, breathability, and impact protection all in one ultra high end package. Feeling of freedom. The Guardian Lite is like our full coverage Guardian, but without shoulder and elbow protection. The sh...

Pick a Color: Ghost White  Nightshift  Tundra  Fire  Virus  Aqua $199.99 Innovations Atlas Neck Brace's are known for the Patented flexible design, providing maximum comfort and mobility. Combining a simplistic minimalist design with flexibility, suspension, and the largest brace-to-body contact ratio makes the Atl...