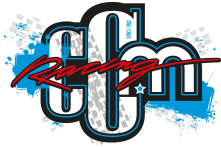 Best Sellers
Best Sellers  
Sale Products
Special Products  
Home
Showing 1-12 of 12 item(s)
Main Features High impact resistant outer shell Wear pad with exceptional performance and durability Outer shell works with all the different wear pads Extra long design increases the efficiency of the chain guide feeding. 2-piece chain guide, can be mounted without removing the chain. Developed and perfected for off-road use. Outer shell and wear pad are sold separately. All the hardwar...

Description Polisports PERFORMANCE CHAIN GUIDE was developed and refined for Off-road use and will withstand the all the rigors of extreme riding. The chain guide is made in two different parts outer shell and wear pad which will allow you an easy installation without removing the chain. The outer shell is tough and impact resistant, while the wear pad is produced in a different compound es...

polisport SIDE PANELS KAWASAKI KX125/250 99-02...

POLISPORT YZ250/450F (14-ON) BLUE YAM98/BLACK SIDE PANELS ...

POLISPORT HUSQVARANA TC125 FC250/350/450 2016 WHITE...

after market replacement rad louvres to fit kxf 450 2106 - black ...

POLISPORT RAD LOUVRES BLACK KXF250 13-15...

POLISPORT RAD LOUVRES RTED CRF250 14...