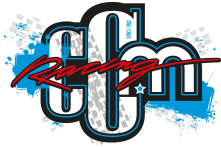 Best Sellers
Best Sellers  
Sale Products
Special Products  
Home
 Quick view

Features95% Polyester-5% SpandexInterlock, 150 gmsWicking- Hydrolix TechnologyAnti Bacterial- Agion TechnologyTechnologyAntimicrobial Agion is a "smart" material releasing its antimicrobial properties when microbes (including mold, mildew, bacteria and fungi) are present. It inhibits microbes with a trimodal efficacy, via a zeolite carrier, by starvation, sterilization and suffocation.Delivers...

The 100% Cotton B1B Pullover Hoodie keeps you comfortable and warm. This regular fit, classic pullover features a drawstring hood and kangaroo pocket and our iconic logo on the front.100% Cotton ...

Made of a durable blend of polyester and soft cotton, the Mark II Tee salutes sports history. It carries one of our very first logos, a time-honored emblem from the early days of action sports. The look of retro cool comes in a comfortable crew neck design with a regular fit.Short SleeveCrew neckCenter chest logo screen printWelded Oakley functional eyewear system at wearer's back rightRegul...