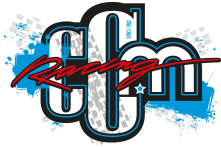 Best Sellers
Best Sellers  
Sale Products
Special Products  
Home
SIZES EU 39 40 41 42 43 44 45 46 47 48 49 US 6 7 8 9 10 11 12 13 14THE SG10 IS A "TRIED AND PROVEN" PRODUCT. PREMIUM BOOTS, THE KIND OF BOOTS THAT REAL RACERS WEAR. AN UNFORGETABLE FIT. COMPARE THE FEATURES AND YOU WILL SEE WHY GAERNE IS LEADING THE WAY! SOME HAVE CALLED THIS BOOT "THE PERFECT 10 – THE STANDARD BY WHICH WE MEASURE ALL MOTOCROSS BOOTS." OTHERS HAVE PRAISED THE...

Premium Boots, the kind of boots that REAL RACERS wear. Boots like the GAERNE SG-10's. Dual composite rubber soles, lightweight alloy, replaceable buckle system, exclusive Gaerne "grip guard", floating "razorback" with a built in ankle alignment system, supercross shank as well as a heel bumper and memory cell inner foam liner that completes the construction for an unforgettable fit. Com...

 Quick view

GAERNE IS PROUD TO REPORT THAT MAGAZINES WORLD WIDE HAVE PUT OUR SG-12 THROUGH RIGORUS TESTS AND CAME BACK WITH 5 STAR REVIEWS CLAIMING IT THE MOST DURABLE, COMFORTABLE AND SUPPORTIVE BOOT MADE TO DATE. New look Introducing the all new SG-12 from Gaerne. The best off road motorcycle boot on the planet!! The Gaerne Sg-12 features a new "G" for an exciting first impression. Don't think we stopp...