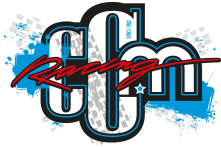 Best Sellers
Best Sellers  
Sale Products
Special Products  
List of products by brand PARTS EUROPE
Superior-quality gasket sets from Athena Head gaskets feature rubber-coated spring steel construction Soft steel base gaskets are rubber coated Steel core materials feature high spring-back and superior tensile strength Revolutionary transparent coating guarantees a perfect seal even at extremely high temperatures High-temperature blue silicone beading on most critical flat gaskets Top-end...

High-quality heavy-duty rubber rim strips Prevent chafing of the inner tube by spoke nipples Measurements given are for rim diameter and actual width of the rim strips Sold to dealer in 10-pack...

PISTON PIN NEEDLE BEARINGS Piston pin needle cage bearings are manufactured from precision bearings and high-quality housing material Each bearing is packaged in an individual box for easy identification...

REPLACEMENT BRAKE LEVERS Quality alloy replacement levers are available in standard or power lever style Each replacement lever is individually poly bagged and labeled for easy identification Sold each Make Model Displacement Year Country Engine Info Position HONDA CRF 150 F 150 2003 AMERICA HONDA CRF 230 F 230 2004 AMERICA HONDA CRF 150 F 150 2...

Black Vinyl Hot Start Cable Meet or exceed OEM quality Inner nylon sleeve for longer life and smooth operation...