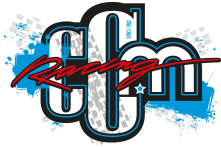 Best Sellers
Best Sellers  
Sale Products
Special Products  

MTB & BMX
True to the Core We took a minimalistic approach to designing the all new WHIT3 (White) Label glove: giving you more of what you need and less of what you don't. The result is a high-performance glove designed for core riders. Everything unnecessary was stripped away, creating a lightweight, more comfortable glove. The top of the hand uses a 4-way stretch nylon for optimal movement and dexteri...

 Quick view

All new CORDURA stretch Nylon top-of-hand material provides unparalleled movement, weight reduction and durability CLARINO palm improves fit, enhances durability and protects Silicone fingertip printing for enhanced grip and lever control Top of hand laser cut perforations increase ventilation Innovative RAW wrist design reduces cuff restriction Premium 3D silicone logo...

 Quick view

Confidence inspiring off-road and enduro level durability with bulletproof D30® impact protection on the knuckles.Stay Connected. Stay ConfidentThe all-new Recon Glove features the trusted protection of D30® - the world leader in impact protecting foam. The D3O® padding allows the gloves to stay flexible until impacted, where it instantly hardens to provide protection on the knuckles. The palm ...