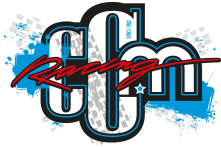 Best Sellers
Best Sellers  
Sale Products
Special Products  
List of products by brand RYNOPOWER
Description: Ryno Power White HatThis hat is a must have! This is a really high quality snapback hat that you can use anytime. It will be an apparel you will have a long time....

Hydration Fuel is an award-winning electrolyte formula that can be used throughout the day to hydrate your body under any circumstances. The electrolytes and carbs in Hydration Fuel will keep your body functioning at optimal levels.Hydration Fuel is a clean and healthy performance based blend that is intended to be used by all ages.Electrolytes  Sweating is your bodys natural way of cooling...

Non-GMO Strawberry Lemonade GLADIATOR Pre-Workout Powder Gladiator is all the performance you expect from a Pre-Workout with added Endurance ingredients like Rhodiola and ActiGin to keep you pushing harder and faster than ever before! We use two different forms of caffeine, pure Caffeine and Guarana Seed Extract 50% so you have energy to get started and energy to keep going! We use only N...