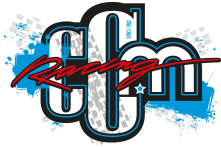 Best Sellers
Best Sellers  
Sale Products
Special Products  
List of products by brand RISK RACING
Ultra-thin, flexible, silicone body allows an unlimited amount of light projections Bend, fold, wrap the light on or around objects to position and aim the light Attach FLEXiT to metal objects using the neodymium magnets Place on a flat surface and use as a freestanding light or use the hang loop Lumen TechTM high output, wide angle, intensely bright Light emitting diodes LED...

RISK RACING SEAL DOCTOR SMALL Fork Seal Doctor Most dirt bike riders are faced with leaky fork seals several times a year. Riders are then challenged to repair a complicated and sensitive suspension system which requires specialty tools. The alternative is to pay for an expensive repair bill and take time off the bike while it is in the shop. Additionally, it can ruin a race day or an epic trail r...

Based on the hugely successful original, the Magnetic Light Mine, Striker has created a bigger, brighter, and more powerful version called the Light Mine Professional. The functionally designed protruding posts give the light an underwater naval mine appearance and can be used as tripods or quad-pods creating a 360 degree freestanding light. Eleven powerful neodymium (rare earth) magnets are locat...

Getting a holeshot is easy right? ...Wrong, but most races are won and lost at the drop of the gate, so perfecting your starting technique is key to any MX racer who wants to be on the podium. Improve your reaction time and learn to control power out of the gate and into the first corner. The Holeshot is a completely random timed, electronic, wireless, practice starting gate. This innovative ...

Features Ride off the track and directly onto your lift Sturdy construction and powder coat finish Large, durable rubber mat on top to grip the bike Lockable in the up or down position Oil drain hole Lightweight at only 17 lbs Works with MX-specific bikes 85cc-450cc The most innovative motocross lift or stand on the market Model# 77829 Size (flat): 36" x 17" x 9" (91.4cm x 43.2...

Risk Racing "Mud Axe" is specifically designed to make the process of removing excess mud from your motocross, quad bike quickly and easily. Every person driving motocross get an intimate relationship with mud. Whether you drive on the track or in the woods, you will eventually pack every nook and cranny of your bike with wet and sticky mud. Because of this, it is important to under...