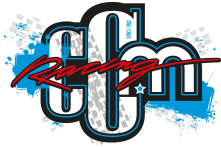 TM MX 85 2022
Product #TM-MX-85-2020
TM 85 MX 2020
"The Ultimate 85cc Two-Stroke" - MXA Magazine
Bore and Stroke: 47.95 x 47
Displacement: 85cc
Compression ratio: 1:17,2                    
Horse power: N.A.
Aspirazione: Reed valve
Carburettor: Keihin 28mm
Fuel: Super-unleaded
Ignition: Kokusan CDI Electronic with variable advance
Clutch: Multiple-disk in oil bath with hydraulic control
Gear: 6 gear
Cooler System: Coolant liquid with pump
Frame: Perimetral Aluminium Section
Front fork: Mupo
Rear shock: Extreme tech
Front tyre: 70 / 100 x 17 - 70 / 100 x 19
Rear tyre: 90 / 100 x 14 - 90 / 100 x 16
Front brake: Disk 220 mm. with Brembo pump and Braking caliper
Rear brake: Disk 190 mm. with Braking pump and caliper
Tank: Plastic 6 Litres
The aluminium chassis, a first for a 'Junior' model, not only looks incredible but also delivers the lap times when matched to the 'factory' type fork and shock absorber arrangement. The settings utilised have created a chassis with great response to terrain changes, improving tracking and rear wheel traction, this in combination with the confidence inspiring 'over-sized' braking system that works, and keeps working in the harshest conditions, gives a great chassis package of tried and tested components. Built to perform and keep performing whilst maintaining lightweight and retaining 'upmarket' componentry and strength throughout, the TM 85 MX is an incredible machine.
The 85cc water-cooled, power-valve type engine features a billet machined crankshaft, a machined and treated con-rod, hand finished crankcases that feature a water jacket around the crankshaft area for reducing crank temperatures, a V-force reed block, hand finished cylinders, an 'oversize' gearbox and clutch arrangement for superb durability and ultra-reliable clutch performance, die-cast clutch casing and ancillary covers for a smooth look, lighter weight and superb strength, a Kokusan ignition system and new exhaust system, all fed by a Keihin 28mm carburetor with an oversize intake bell mouth, breathing through a large volume Twin-Air air filter. 
For the new model year, the already outstanding 85cc engine will see only minor changes to the cylinder arrangement and port timing, it will continue to adopt all the previous model revisions, which included a new crankshaft, running on new reduced friction main bearings, alongside new crank-seals designed to ensure increased seal durability whilst reducing frictional losses. The cylinder received a new configuration and port timing arrangement to maximise performance throughout the rpm range, when combined with the twin-blade power-valve system and once again give a better overall power delivery. A revised exhaust system features alongside some small ignition changes to harmonise all the changes to give one of the best performing engines in its class.  Chassis components include, billet triple clamps, billet hubs laced to excel rims, billet rear brake lever, oversize brake discs with oversize calipers, braided brake and clutch lines, hydraulic clutch, new Mupo Race Fork, Extreme Tech shock absorber, TM even felt the need to include a built-in hole-shot device, the specification is endless. For 2020 the aesthetic look of the machine will remain the same with its already modern design replicating that of its big brethren, albeit for a new decal scheme incorporating some brighter colour accents giving a more striking visual appearance. A machine built with purpose, using some of the best components and materials available, designed to perform and keep performing without the need to invest heavily in the after-market, an excellent package of high performance, superb handling characteristics, light weight and excellent reliability for the youth sector.
30+ years industry experience
We opened our doors back in 1982 and have been working non-stop since then to bring out customers the best products. We've seen our fair share of products come and go over the years and we're confident we've learnt what works best in all conditions. We can't wait to see what the next 30 years bring, not only to CCM but the whole off-road motorcycle industry.
Fantastic after sales, support & advice
At CCM Racing we believe in fantastic after sales. You can trust us to sell you a bike and look after you if any issues arise. Servicing or warranty issues will be arranged in a professional manner and we'll support you throughout the entire process advising you on the best options available.
Fully equipped workshop
We have you covered when it comes to any form of spanner work. Our workshop can cater for any eventuality, from jobs such as brake bleeds to fork and shock servicing, engine work, repairs and fault finding. We stock a huge range of parts for all major brands and models meaning we can get you back out on track nice and quick.
Continued discounts to loyal customers
We reward loyalty. Keep on coming and the saving will come your way. Tell your mates and again, we'll reward you.
Always the best prices, guaranteed!
Seen it cheaper? We'll always try our best to match or beat any price you've seen elsewhere. Give us a call or come visit us in-store and we'll see what we can do for you.
YOU'LL FIND US HARD TO BEAT!
Give us a shout or pop in for a coffee!
Got a question? call us on + 353 1 4526170. Or want to pop in to see us? our store address is 61 Broomhill Drive, Airton Road, Dublin 24, Ireland. Kettle is at the top of the stairs, flick it on as you pass. We have plenty of riding gear to be looking through as your waiting. We look forward to meeting you.