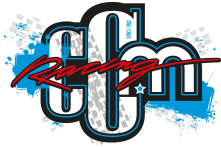 Husqvarna FS 450 2019
Product #:HSKY-FS-450-19
LIMITLESS ENDURO
The FE 501 houses the most powerful engine in the Husqvarna enduro range. With large moving components, vibration is kept to a minimum through a counter balancer shaft while a map select switch changes the power characteristics to best suite riding conditions. High quality finishes and premium components ensure the FE 501 meets the highest levels of quality and craftsmanship.
FORMIDABLE PERFORMANCE
The ground-breaking chassis is fitted with the most powerful Husqvarna 450 Supermoto engine ever developed. The 63 horsepower single-overhead-cam 450 cc power plant is designed for optimal mass-centralization within the chromoly steel frame. The functional bodywork elevates the riding experience thanks to accurately developed ergonomics that focus on instilling rider confidence, complete control and reduced fatigue.
Powerful Engine
The SOHC engine is the perfect example of the advanced engineering techniques used by Husqvarna Motorcycles. With a peak power of 63 hp and an overall weight of 27.8kg, the 450cc powerplant is not only powerful but also compact. Mass-centralisation is key in the engine design, enabling chassis engineers to benefit from greatly improved handling and manoeuvrability. Additionally, the multifunctional counter balancer shaft significantly reduces vibration while also driving the water pump and timing chain.
Compact gearbox
The lightweight 5-speed gearbox incorporates a low-friction coating on the shifting fork guaranteeing smooth and precise shifting while the gear lever features a clever design that prevents dirt build-up and keeps the lever tip in its original position ensuring perfect control. The gearbox also features an advanced gear sensor which selects specific engine maps for each gear and allows the engine to distribute the ideal power delivery.
Chromoly steel frame
The hydro-formed, laser-cut, and robot-welded frame expertly crafted by WP Performance Systems has been designed with calculated parameters of longitudinal and torsional flex. New aluminium head stays provide more efficient engine mounting while retaining a light, compact and strong package. The frame is finished off with a premium white powder coating and standard frame protectors guaranteeing supreme protection and durability.
Carbon fibre subframe
The composite subframe is a design unique to Husqvarna motorcycles showcasing pioneering technologies and innovation. This 3 piece component is made up of 30 % carbon fibre making it remarkably light (1.4 kg) and strong. Specific care has been taken to create a certain rigidity for optimal handling and rider ergonomics.
30+ years industry experience
We opened our doors back in 1982 and have been working non-stop since then to bring out customers the best products. We've seen our fair share of products come and go over the years and we're confident we've learnt what works best in all conditions. We can't wait to see what the next 30 years bring, not only to CCM but the whole off-road motorcycle industry.
Fantastic after sales, support & advice
At CCM Racing we believe in fantastic after sales. You can trust us to sell you a bike and look after you if any issues arise. Servicing or warranty issues will be arranged in a professional manner and we'll support you throughout the entire process advising you on the best options available.
Fully equipped workshop
We have you covered when it comes to any form of spanner work. Our workshop can cater for any eventuality, from jobs such as brake bleeds to fork and shock servicing, engine work, repairs and fault finding. We stock a huge range of parts for all major brands and models meaning we can get you back out on track nice and quick.
Continued discounts to loyal customers
We reward loyalty. Keep on coming and the saving will come your way. Tell your mates and again, we'll reward you.
Always the best prices, guaranteed!
Seen it cheaper? We'll always try our best to match or beat any price you've seen elsewhere. Give us a call or come visit us in-store and we'll see what we can do for you.
YOU'LL FIND US HARD TO BEAT!
Give us a shout or pop in for a coffee!
Got a question? call us on + 353 1 4526170. Or want to pop in to see us? our store address is 61 Broomhill Drive, Airton Road, Dublin 24, Ireland. Kettle is at the top of the stairs, flick it on as you pass. We have plenty of riding gear to be looking through as your waiting. We look forward to meeting you.