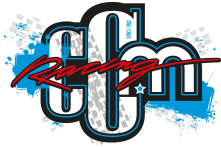 Husqvarna Enduro 701 - 2022
Product #enduro701-2022
The Perfect Combination
With the ability to conquer urban environments and treacherous offroad terrain with equal composure, the 701 ENDURO reaches the next level of versatility.
€12,100.00
Husqvarna Enduro 701 - 2022
With the ability to conquer urban environments and treacherous offroad terrain with equal composure, the 701 ENDURO reaches the next level of versatility. Bred from decades of enduro world championship-winning pedigree and mixed with over a century of motorcycle expertise, the 701 ENDURO combines high performance with typical Swedish functionality in a stylish and modern design.

Engine 
The single overhead camshaft, liquid cooled, single cylinder engine features the latest in design and electronic technology. An outstanding maximum power output of 55 kW (74 hp) at 8,000 rpm and torque of 73,5 Nm at 6,500 rpm leave the rider in no doubt of the performance packed inside this lightweight unit.
Cylinder head 
The compact design of the single overhead camshaft, 4-valve cylinder head features 42 mm intake valves and 34 mm exhaust valves actuated by a robust rocker arm system which delivers precise valve timing at high engine speeds. Ignition is via a dual spark plug layout, each of which has an individual ignition timing control for optimal fuel combustion in the large bore combustion chamber.
Ride-by-wire throttle 
The Keihin electronic fuel injection system features a 50 mm throttle body with no mechanical linkage to the throttle grip. As the rider twists the throttle open or closed, the throttle valve is electronically controlled by the engine management system (EMS). The EMS continuously compares engine parameters with data from sensors, and adjusts the throttle valve accordingly, resulting in perfect power delivery and throttle response.
Gearbox 
The lightweight 6-speed gearbox features an Easy Shift function allowing gears to be seamlessly shifted up or down without using the clutch. The system uses two sensors, one sensor is on the shift arm, which detects the movement on the shift lever rod when the rider upshifts. As the second sensor detects the gear engagement, it matches engine parameters to allow a simple gear change at any RPM or engine load.

A2 license compatible 
With the specific A2 engine map that limits power to 30 kW, the 701 Enduro is suitable for A2 licence holders who aspire to become true world travellers.

Bodywork 
Innovative bodywork featuring a long seat that reaches over the radiator shrouds and includes functional ribbing to improve grip in all conditions. Tightly wrapped around the engine and frame, the 701's bodywork is ergonomically designed to connect the rider's body to the motorcycle, ensuring perfect harmony between man and machine while allowing for total control in all riding situations.

Slipper clutch 
The APTC (Adler Power Torque Clutch) from Adler allows for greater speeds going into and coming out of corners by maximising rear wheel grip under hard acceleration as well as preventing rear wheel instability and chatter when braking hard into turns. The rider thus enjoys maximum control and perfect down-shifting.

CNC-machined triple clamps 
As on the other major components of the chassis, the anodised CNC-machined triple clamps have a precisely engineered flex designed to allow the fork tubes to flex under stress. This gives the rider more feeling under braking and on bumpy terrain. 
30+ years industry experience
We opened our doors back in 1982 and have been working non-stop since then to bring out customers the best products. We've seen our fair share of products come and go over the years and we're confident we've learnt what works best in all conditions. We can't wait to see what the next 30 years bring, not only to CCM but the whole off-road motorcycle industry.
Fantastic after sales, support & advice
At CCM Racing we believe in fantastic after sales. You can trust us to sell you a bike and look after you if any issues arise. Servicing or warranty issues will be arranged in a professional manner and we'll support you throughout the entire process advising you on the best options available.
Fully equipped workshop
We have you covered when it comes to any form of spanner work. Our workshop can cater for any eventuality, from jobs such as brake bleeds to fork and shock servicing, engine work, repairs and fault finding. We stock a huge range of parts for all major brands and models meaning we can get you back out on track nice and quick.
Continued discounts to loyal customers
We reward loyalty. Keep on coming and the saving will come your way. Tell your mates and again, we'll reward you.
Always the best prices, guaranteed!
Seen it cheaper? We'll always try our best to match or beat any price you've seen elsewhere. Give us a call or come visit us in-store and we'll see what we can do for you.
YOU'LL FIND US HARD TO BEAT!
Give us a shout or pop in for a coffee!
Got a question? call us on + 353 1 4526170. Or want to pop in to see us? our store address is 61 Broomhill Drive, Airton Road, Dublin 24, Ireland. Kettle is at the top of the stairs, flick it on as you pass. We have plenty of riding gear to be looking through as your waiting. We look forward to meeting you.