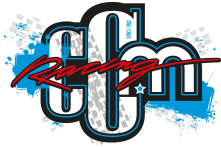 2018 Honda CRF450RX
Product #:HON-18-CRF450RX
THE ALL-NEW 2018 CRF450RX
YOUR ULTIMATE OFF-ROAD ADVANTAGE.
When the Honda CRF450RX hit the scene last year, it blew everyone away. This was more than just a premier-class motocrosser with an electric starter. It's a serious off-road weapon fully optimized for trophy-class competition in enduros, hare scrambles, and GNCC racing. This year we've upgraded the battery to a lithium-ion unit for lighter weight and better performance, and removed the kickstarter to also save weight. If you're serious about winning and want the biggest advantage you can find, the 2018 Honda CRF450RX delivers.
ELECTRIC-START
The 2018 CRF450RX comes with a lightweight electric-starting system as standard equipment. The lithium-ion battery is also super light. It's a win/win combination.
18-INCH REAR WHEEL
An 18-inch rear wheel is another indication of our fine-tuning the CRF450RX for off-road racing. Whether it's red Georgia clay, Florida loam, or Baja sand and rocks, you're going to find this bike offers the performance you need.
LARGE FUEL TANK
Stopping for fuel in a race costs time. With the CRF450RX's 2.2-gallon fuel tank, depending on the course and how much roost you're making everyone else eat, it's possible to make it through a three-hour enduro with just one fuel stop.
ENGINE MODE SELECT BUTTON
This simple, handlebar-mounted button lets you dial in engine power delivery character with a push of your thumb. Choose between Standard, Smooth, and Aggressive, depending on course conditions.
30+ years industry experience
We opened our doors back in 1982 and have been working non-stop since then to bring out customers the best products. We've seen our fair share of products come and go over the years and we're confident we've learnt what works best in all conditions. We can't wait to see what the next 30 years bring, not only to CCM but the whole off-road motorcycle industry.
Fantastic after sales, support & advice
At CCM Racing we believe in fantastic after sales. You can trust us to sell you a bike and look after you if any issues arise. Servicing or warranty issues will be arranged in a professional manner and we'll support you throughout the entire process advising you on the best options available.
Fully equipped workshop
We have you covered when it comes to any form of spanner work. Our workshop can cater for any eventuality, from jobs such as brake bleeds to fork and shock servicing, engine work, repairs and fault finding. We stock a huge range of parts for all major brands and models meaning we can get you back out on track nice and quick.
Continued discounts to loyal customers
We reward loyalty. Keep on coming and the saving will come your way. Tell your mates and again, we'll reward you.
Always the best prices, guaranteed!
Seen it cheaper? We'll always try our best to match or beat any price you've seen elsewhere. Give us a call or come visit us in-store and we'll see what we can do for you.
YOU'LL FIND US HARD TO BEAT!
Give us a shout or pop in for a coffee!
Got a question? call us on + 353 1 4526170. Or want to pop in to see us? our store address is 61 Broomhill Drive, Airton Road, Dublin 24, Ireland. Kettle is at the top of the stairs, flick it on as you pass. We have plenty of riding gear to be looking through as your waiting. We look forward to meeting you.