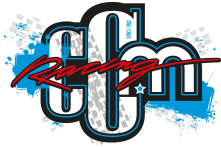 2019 Honda CRF450R
Product #:HON-19-CRF450R
LAUNCH. HOLESHOT. PODIUM.


Heat after heat, race after race, Honda's CRF450R is hooking up riders like never before. If there's ever a machine that's given you an almost uncanny holeshot advantage, this is it. And for 2019, we've taken this awesome open-classer and made it even better. How? For starters, it's even lighter. Then there's an all-new chassis and swingarm, designed to work together for increased traction and cornering. The engine features longer head pipes for better throttle response and top-end pull. New fuel-injection settings spray twice per cycle to better atomize the fuel. And for the first time ever, there's a special launch-control setting, so it's easier than ever to grab the holeshot and hang on to your lead. What else is new? Plenty. The 2019 CRF450R—better than ever. Looking for the ultimate 450? Then check out our new CRF450R Works Edition. You get all the improvements of this year's bike plus a special hand-ported cylinder head, black DID LT-X rims, exclusive Yoshimura mufflers, titanium nitride-coated lower fork legs and shock shaft, an RK gold chain, special ECU settings, black triple clamps, revalved suspension, a factory-spec gripper seat, and full-on HRC decals. The only thing missing is a factory contract!
30+ years industry experience
We opened our doors back in 1982 and have been working non-stop since then to bring out customers the best products. We've seen our fair share of products come and go over the years and we're confident we've learnt what works best in all conditions. We can't wait to see what the next 30 years bring, not only to CCM but the whole off-road motorcycle industry.
Fantastic after sales, support & advice
At CCM Racing we believe in fantastic after sales. You can trust us to sell you a bike and look after you if any issues arise. Servicing or warranty issues will be arranged in a professional manner and we'll support you throughout the entire process advising you on the best options available.
Fully equipped workshop
We have you covered when it comes to any form of spanner work. Our workshop can cater for any eventuality, from jobs such as brake bleeds to fork and shock servicing, engine work, repairs and fault finding. We stock a huge range of parts for all major brands and models meaning we can get you back out on track nice and quick.
Continued discounts to loyal customers
We reward loyalty. Keep on coming and the saving will come your way. Tell your mates and again, we'll reward you.
Always the best prices, guaranteed!
Seen it cheaper? We'll always try our best to match or beat any price you've seen elsewhere. Give us a call or come visit us in-store and we'll see what we can do for you.
YOU'LL FIND US HARD TO BEAT!
Give us a shout or pop in for a coffee!
Got a question? call us on + 353 1 4526170. Or want to pop in to see us? our store address is 61 Broomhill Drive, Airton Road, Dublin 24, Ireland. Kettle is at the top of the stairs, flick it on as you pass. We have plenty of riding gear to be looking through as your waiting. We look forward to meeting you.