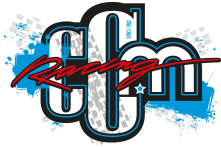 ONE DAY LICENSE YOUTH/ADULT
Product #onedaylicense
ONE DAY RACE LICENSE FOR ADULTS AND YOUTHS
PLEASE FILL OUT THE FORMS WITH ALL DETAILS REQUIRED. 
links to relevant information can be found here :
https://www.motorcycling-ireland.com/index_htm_files/Licence%20Form%20Short%20Circuit%20and%20Off%20Road%202021.pdf
https://www.motorcycling-ireland.com/forms/Updated%20Code%20of%20Conduct%2018-5-11.pdf
Product customization
Don't forget to save your customization to be able to add to cart
Description
1. I will satisfy myself (by sighting lap or otherwise) before taking part that the venue and track is acceptable to me with regard to its
features and physical layout (unless prohibited to do so).
2. By taking part I accept the risks involved including the risk of injury or death.
3. I declare that I am competent to take part.
4. I declare that my vehicle is safe, complies with the regulations and is fit to use for the activity for which I have attended today.
5. I am aware and accept that other participants will be on the course at the same time.
6. I am not taking any drugs (prescribed or otherwise) that will impair my ability to take part.
7. I have read, understood and will comply with all circuit regulations, any supplemental regulations and final instructions for this
event given by the organiser and/or venue owner.
8. If under the age of 18, my parent / guardian has read the above and signed opposite my name to confirm agreement with the
declaration.
Participant Signing On Sheet
MOTORSPORTS CAN BE DANGEROUS AND MAY INVOLVE INJURY OR DEATH
You must read and agree to the following declaration and paragraphs below which are designed to
create a legally binding relationship in return for your being allowed to participate.