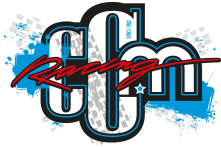 TM EN 125 Fi 2T 2020
Product #:TM-EN125-FI-2T-2020
TM Racing EN 125 TSi-2S (Carb model also available - please ask for details)
Bore and Stroke: 54X54,5
Displacement: 123,5
Compression ratio: 1:16,7
Horse power: N.A.
Aspirazione: V-Force Reed valve
Digital Fuel Injection
Fuel: Super-unleaded
Ignition: Kokusan Electronic
Clutch: Multiple-disk in oil-bath with hydraulic control
Gear: 6 gears
Cooler System: Coolant liquid with pump
Frame: Perimetral aluminium section
Front fork: KYB USD
Rear shock: TM Racing
Front tyre: 90/90X21
Rear tyre: 120/90X18
Front brake: Disk 270 mm. Braking wave With Nissin pump and caliper
Rear brake: Disk 245 mm. Braking wave With Nissin pump and caliper
Tank: Plastic 8,7 litres
125cc / 144cc: Single Cylinder, Water-Cooled, TMEES Powervalve.
Hand finished crankcases with water cooling of the crankshaft area of the cases, lightweight and strong die-cast clutch casing, clutch inspection, water pump and ignition covers, cast water pump rotor, billet machined crankshafts running on roller bearings with 'hi-tech' crank-seals, billet treated con-rod, friction reduction coated pistons, high performance – long lasting clutches, 'cush-drive' clutch baskets, friction reduction hard coated gearbox selector fork tips, hardened gear-shaft parts (new main shaft), 5 speed MX / 6 speed EN (differing low/top ratio) gearbox, V-Force reed blocks, hydraulic clutch actuation, Keihin Carburettors, High performance exhaust systems, TMEES electronic exhaust valve control, Kokusan digital variable advance ignition with twin map selection.
The legendary TM Racing 125cc and 144cc 2-stroke engines are synonymous with performance. Combined with some incredible technical innovations, the latest evolution of engines are designed and constructed from some of the best materials and feature some of the best ancillary components available as standard fitment. TM Racing have created small capacity engines with outstanding power characteristics, greater than their actual capacity would suggest, alongside superb reliability to give class leading performance from the outset time and time again. Both the 125cc and 144cc variants have will received new cylinder configurations and port timing arrangements alongside new cylinder heads. A revised exhaust system also features with new Cdi programming and settings all designed to maximise the performance of the engine alongside a new TMEES electronically controlled exhaust valve with a direct drive system like it bigger bretheren. This new arrangement gives better response with a gain in power/torque at the lower range whilst strengthening the mid / top end performance of the engine. The TMEES system electronics have been profiled to work seamlessly with the engine electronics to ensure power, torque and responsiveness is always at its best for each given discipline. On the 125cc / 144cc EN and SMR variants fuel injection will also feature and includes a host on new engine changes specific to these models, including a new crankshaft and a whole new electrical system dedicated to the TSi injection system.
30+ years industry experience
We opened our doors back in 1982 and have been working non-stop since then to bring out customers the best products. We've seen our fair share of products come and go over the years and we're confident we've learnt what works best in all conditions. We can't wait to see what the next 30 years bring, not only to CCM but the whole off-road motorcycle industry.
Fantastic after sales, support & advice
At CCM Racing we believe in fantastic after sales. You can trust us to sell you a bike and look after you if any issues arise. Servicing or warranty issues will be arranged in a professional manner and we'll support you throughout the entire process advising you on the best options available.
Fully equipped workshop
We have you covered when it comes to any form of spanner work. Our workshop can cater for any eventuality, from jobs such as brake bleeds to fork and shock servicing, engine work, repairs and fault finding. We stock a huge range of parts for all major brands and models meaning we can get you back out on track nice and quick.
Continued discounts to loyal customers
We reward loyalty. Keep on coming and the saving will come your way. Tell your mates and again, we'll reward you.
Always the best prices, guaranteed!
Seen it cheaper? We'll always try our best to match or beat any price you've seen elsewhere. Give us a call or come visit us in-store and we'll see what we can do for you.
YOU'LL FIND US HARD TO BEAT!
Give us a shout or pop in for a coffee!
Got a question? call us on + 353 1 4526170. Or want to pop in to see us? our store address is 61 Broomhill Drive, Airton Road, Dublin 24, Ireland. Kettle is at the top of the stairs, flick it on as you pass. We have plenty of riding gear to be looking through as your waiting. We look forward to meeting you.