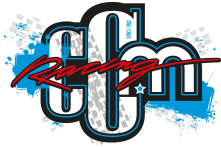 Filter By
Range_year
Range_year


Best Sellers
Best Sellers  
Sale Products
Special Products  

Mens MX
Active filters
Price: €272.00 - €525.00 
The Tech 10 has set the standard for Motocross boot performance and protection for well over a decade and for summer 2018 the completely redesigned Tech 10 boot raises the performance envelope even further.Perfection through innovation; while maintaining the iconic Tech 10 look, the new boot represents an entirely new approach - improving its ability to give a rider the ultimate in feel, comfort a...

A STEP AHEAD Since its inception, the Fox Instinct Boot has proven itself to be the world's fastest motocross boot by winning the past four Supercross and motocross championship titles. This year, the boot receives a brand new Duratac rubber compound for improved durability and grip. With a patent pending hinge and buckle system, the Instinct boot provides an immediate step in comfort and sup...

The all new Airframe Pro CE Jacket breaks the mold for complete upper body protection. With CE certified coverage in the chest, back and shoulders, it gives you the confidence to ride at your limit. The Airframe Jacket has an adjustable, articulated fit for comfort and flexibility. The shoulders can be removed so you can wear just the chest. Articulating back plate for superior fit & range...

Riding and racing motorcycles is serious business even for the kids. There is no doubt their growing knees need and deserve protection, and the Asterisk Germ Knee Protection System is ready to do the job. Revolutionary design meets simple, stress-free fastening to create a comfortable and user-friendly brace for the pros of tomorrow. Sometimes the bike needs protection too so weve added a speci...