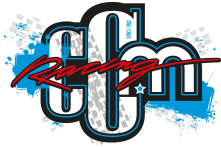 Best Sellers
Best Sellers  
Sale Products
Special Products  

Tools
Most dirt bike riders are faced with leaky fork seals several times a year. Riders are then challenged to repair a complicated and sensitive suspension system which requires specialty tools. The alternative is to pay for an expensive repair bill and take time off the bike while it is in the shop. Additionally, it can ruin a race day or an epic trail ride. However, having the ability to quickly and...

Based on the hugely successful original, the Magnetic Light Mine, Striker has created a bigger, brighter, and more powerful version called the Light Mine Professional. The functionally designed protruding posts give the light an underwater naval mine appearance and can be used as tripods or quad-pods creating a 360 degree freestanding light. Eleven powerful neodymium (rare earth) magnets are locat...

 Quick view

Ultra-thin, flexible, silicone body allows an unlimited amount of light projections Bend, fold, wrap the light on or around objects to position and aim the light Attach FLEXiT to metal objects using the neodymium magnets Place on a flat surface and use as a freestanding light or use the hang loop Lumen TechTM high output, wide angle, intensely bright Light emitting diodes LED...