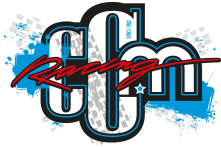 Best Sellers
Best Sellers  
Sale Products
Special Products  
Home
Description: Ryno Power White HatThis hat is a must have! This is a really high quality snapback hat that you can use anytime. It will be an apparel you will have a long time....

-New more powerful formula! – Enjoy the same performance and concentration you love with just slightly more power! – Motivate yourself to Charge Life! – All natural energy formula – Replace costly Coffee and Energy Drinks – Enhances mental and physical performance – Prevents dehydration from synthetic Caffeine – Greater Mental clarity and Focus – Sustained energy without sp...

Eliminate heat fatigue and muscle cramping. Customize your hydration. Take two to three capsules per hour of activity and replace valuable electrolytes lost in sweat. No artificial sweeteners, coloring, or flavors. Banned Substance Free All orders ship same day until 3 PM PST M-F and arrive within 1-3 days in the continental US Our Electrolytes are a high-performance electrolyte blend of...