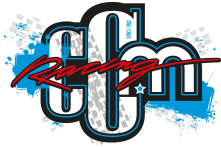 Best Sellers
Best Sellers  
Sale Products
Special Products  
Home
 Quick view

Hinge Lockout: Stops motion before hyper extension. Duratac: Exclusive Fox rubber compound provides unprecedented grip and durability on the sole. Interface: A slim medial design keeps you close to the bike with the Duratac burn guard giving grip. Low Ride Chassis: Gets the riders foot lower to the ground and closer to the foot peg. Instinct Buckle: Flawless operation every time. Slim Toe B...

 Quick view

Our premium MX boot, the Instinct provides instant step in comfort and support with zero break in required. The patent pending hinge provides lateral support and a lock-out that stops motion before hyper extension. Our effortless patent pending buckle system moves fluidly as the boot flexes. The exclusive Duratec outsole and burn guard provide unmatched grip and durability. - Hinge Lockout stops ...

 Quick view

STRAP IN Leave distractions and restrictions behind with the new Comp R boot. Pure and practical, the Comp R combines our exclusive ActiveLock closure and a floating cuff system for best-in-class mobility. The two lower Instinct buckles hold the top of your foot firmly while pulling pulling the ankle into the boot. The calf closure utilizes the ActiveLock silicone strap for support and flexibili...