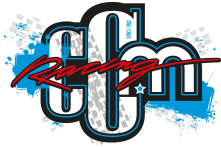 Best Sellers
Best Sellers  
Sale Products
Special Products  
Home
Showing 1-10 of 10 item(s)
Active filters
Price: €386.00 - €635.00 
 Quick view

 Quick view

POD's new patented and medically certified K4 Knee Braces offer an affordable alternative to knee guards and are clinically proven to reduce the prevalence and severity of knee injuries Impact Modified Lightweight Composite frames anchor to the hinges for optimal load transfer away from the knee joint, without compromising feel for the bike Our patented technology is proven to reduce the ...

A STEP AHEAD Since its inception, the Fox Instinct Boot has proven itself to be the world's fastest motocross boot by winning the past four Supercross and motocross championship titles. This year, the boot receives a brand new Duratac rubber compound for improved durability and grip. With a patent pending hinge and buckle system, the Instinct boot provides an immediate step in comfort and sup...

The Tech 10 has set the standard for Motocross boot performance and protection for well over a decade and for summer 2018 the completely redesigned Tech 10 boot raises the performance envelope even further.Perfection through innovation; while maintaining the iconic Tech 10 look, the new boot represents an entirely new approach - improving its ability to give a rider the ultimate in feel, comfort a...