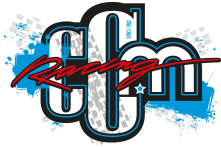 Best Sellers
Best Sellers  
Sale Products
Special Products  
Home
Showing 1-10 of 10 item(s)
PROX Connecting Rod Kits are made out of the toughest alloys available today. O.E. specifications and tolerances are meticulously maintained, a guarantee for easy installation and trouble free performance. ProX Rod Kit Features Manufactured by leading Japanese OEM factories. Designed to exact OEM specifications to be a direct and cost efficient OEM replacement. Complete line for Dirtbike, A...

Connecting Rods Built from the strongest and most dependable alloys available today Come complete with crankpin, big-end bearing, small-end bearing, and washers Easy to install  ...

PROX AIRFILTER PW50 92-15 ...

1994-2003 Yamaha YZ125 Cable, Black Vinyl, CLUTCHBlack vinyl coil-wound housing Meets or exceeds OEM quality Inner nylon sleeve for longer life and smooth operation....

Front Fork Dust Seals Oil and dust seals manufactured from high quality base materials to OEM specifications and tolerances INSIDE DIAMETER 48 mm OUTSIDE DIAMETER 58 mm THICKNESS 10 mm APPLICATION Front Fork TYPE Dust UNITS Set PRODUCT NAME Seal Make Model Displacement Year Country Engine Info Position HONDA CRF 450 R 450 2009 ALL ...

CRANKSHAFT BEARING AND SEAL KITS Made to exact OEM specifications for maximum performance and durability Includes all necessary bearings/seals for a component's replacement For use with OEM or Pro X crankshafts...

Countershaft Seal Kit Designed to be an upgrade over OEM parts Complete kits include an upgraded seal and hardened bushing, as well as an O-ring, snap ring or lock washer when applicable...