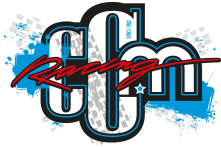 Best Sellers
Best Sellers  
Sale Products
Special Products  
Home
NoToil Filter Cleaner is a concentrated formula designed to mix with water, no solvents are required to clean No-Toil treated air filters. The cleaner breaks down the waterproofing chemicals of the No-Toil filter oil and rim grease, before completely washing the oil, grease, dust and dirt from the filter. The non-toxic, no-fume/no-odor cleaning solution is skin-safe, and can be used to clean filte...

Competition Off-Road Air Filters Hiflofiltro competition off-road air filters are manufactured using a special dual-layer foam formulated to maximize filtration with optimum airflow for improved power top quality materials and superior construction allow the filter to be used over and over again without any loss of performance direct replacement of original equipment filter with no need t...

Made of flame-laminated dual-layer foam bonded with the highest quality glue to stand up to the roughest and toughest riding or terrain Fully open-cell structure for highest airflow and maximum protection These filters, used with No-Toil foam filter treatment, provide the best air filtration system in the world Heavy-duty glue provides protection from all solvents Wide soft sealing ring for ...