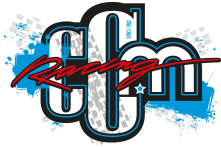 Best Sellers
Best Sellers  
Sale Products
Special Products  
Home
Works Pipe The first Pro Circuit pipe built with bare metal finish, giving it a unique style that sets it apart from all other pipes Durable construction conforms to the natural shape of the motorcycle for exceptional fit and performance Reinforced brackets and stingers prevent cracking, and CNC-machined flange provides precise leak-free fit Distinctive design yields increased horsepower and...

R304 Shorty Silencer Canister is made of lightweight 6061 T-6 aluminum with brushed finish High-strength aluminum rivets and R-304 Shorty features steel Allen head screws for easy disassembly and repacking Double-walled mounting brackets Exclusive E-glass pillow packing PC logo detailing...

Silencer Description:The 304 silencer is recommended for most two-stroke applications. The slightly longer body offers added top end performance while reducing noise output. The brushed aluminum body and stainless steel inlet tube and end-cap gives you a silencer that looks as good as it performs. Features Include:Longer body design helps to reduce noise output6061 T6 brushed aluminum silence...