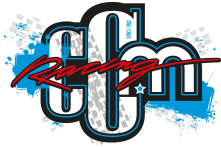 Best Sellers
Best Sellers  
Sale Products
Special Products  

MTB & BMX
Active filters
Price: €243.00 - €310.00 
The all new Airframe Pro CE Jacket breaks the mold for complete upper body protection. With CE certified coverage in the chest, back and shoulders, it gives you the confidence to ride at your limit. The Airframe Jacket has an adjustable, articulated fit for comfort and flexibility. The shoulders can be removed so you can wear just the chest. Articulating back plate for superior fit & range...

 Quick view

GRAVITY DRIVEN - PODIUM PROVEN The Rampage Pro Carbon helmet is the pinnacle of performance mountain bike products. It combines our 40-year history of design and engineering excellence with bike-specific functionality for increased performance. The result is a lightweight and extremely protective full face MTB helmet that continues to show up on podiums season after season...

Riding and racing motorcycles is serious business even for the kids. There is no doubt their growing knees need and deserve protection, and the Asterisk Germ Knee Protection System is ready to do the job. Revolutionary design meets simple, stress-free fastening to create a comfortable and user-friendly brace for the pros of tomorrow. Sometimes the bike needs protection too so weve added a speci...