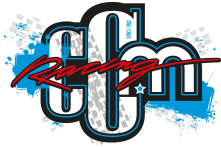 Best Sellers
Best Sellers  
Sale Products
Special Products  

Handle Bars / Mounts
Renthal employs extremely close tolerances and an exclusive alloy, specifically developed for the manufacture of handlebars with specific properties that help limit vibration (a common cause of rider fatigue). Combined with the patented clamps and brace system Renthal 7/8" bars provide riders with the perfect amount of flex whilst maintaining the strength required for the rigours of Motocross a...

Quality aluminium clamps with engraved Apico logo. Designed to mount most popular brands of oversize handlebars and supplied with all mounting hardware....

CL002CR 125 2000-2001 ( NO OFFSET)CR 250 1997-2007 ( NO OFFSET)REPLACEMENT HANDLE BAR MOUNTS...

fits RM125/250 UP TO 2005Renthal bar mounts are 1 1/8• diameter and are designed to replace your OE 7/8• diameter bar mounts. This upgrade will allow you to fit a Renthal Fatbar® or Twinwall® to a motorcycle which has 7/8• handlebars fitted as original equipement. . These mounts are meant to be used with the OEM rubber cones. Bar Mounts - Features • The clamps are CNC precision machi...

Renthal's 1 1/8" (28.6mm) handlebar mounts are designed to allow the mounting of oversized 1 1/8" handlebars, such as the Twinwall or Fatbar, on certain model motorcycles which are equipped with 7/8" handlebars as standard. These are CNC machined from 6082 T-6 billet aluminum and black anodized with laser etched Renthal logo. The mounting studs are a special CNC machined hardened nickel...