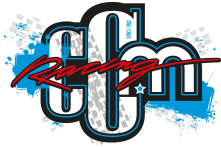 Filter By
Best Sellers
Best Sellers  
Sale Products
Special Products  

Chains
Showing 25-27 of 27 item(s)
To meet the best requirements JT offers latest generation chains: JT standard HRD Reinforced Chain = 420 chain for MX and has exceptional tensile strength. Solid rollers. Shot-peened parts. High cylindrical and roundness accuracy. Exacting tolerances provide low friction....

These RK GB520MXZ motorcycle chains feature chromoly steel construction with seamless rollers and bushings, and oversized special alloy pins for added strength. All components are heat-treated using RK's exclusive HIT (Heat Induction Transfer) process. They feature a maximum tensile strength rated at 9,000 ft.-lbs. and weigh in at only 2.89 lbs....

A premium high strength sealed ring chain with excellent impact load resistance designed specifically to withstand the stress found in offroad applications where an o-ring chain is desired. This chain is the choice where a combination of high strength, lightweight and maximum power transfer are important considerations. The nitrile o-rings help extend the chain life by retaining the special vacuu...